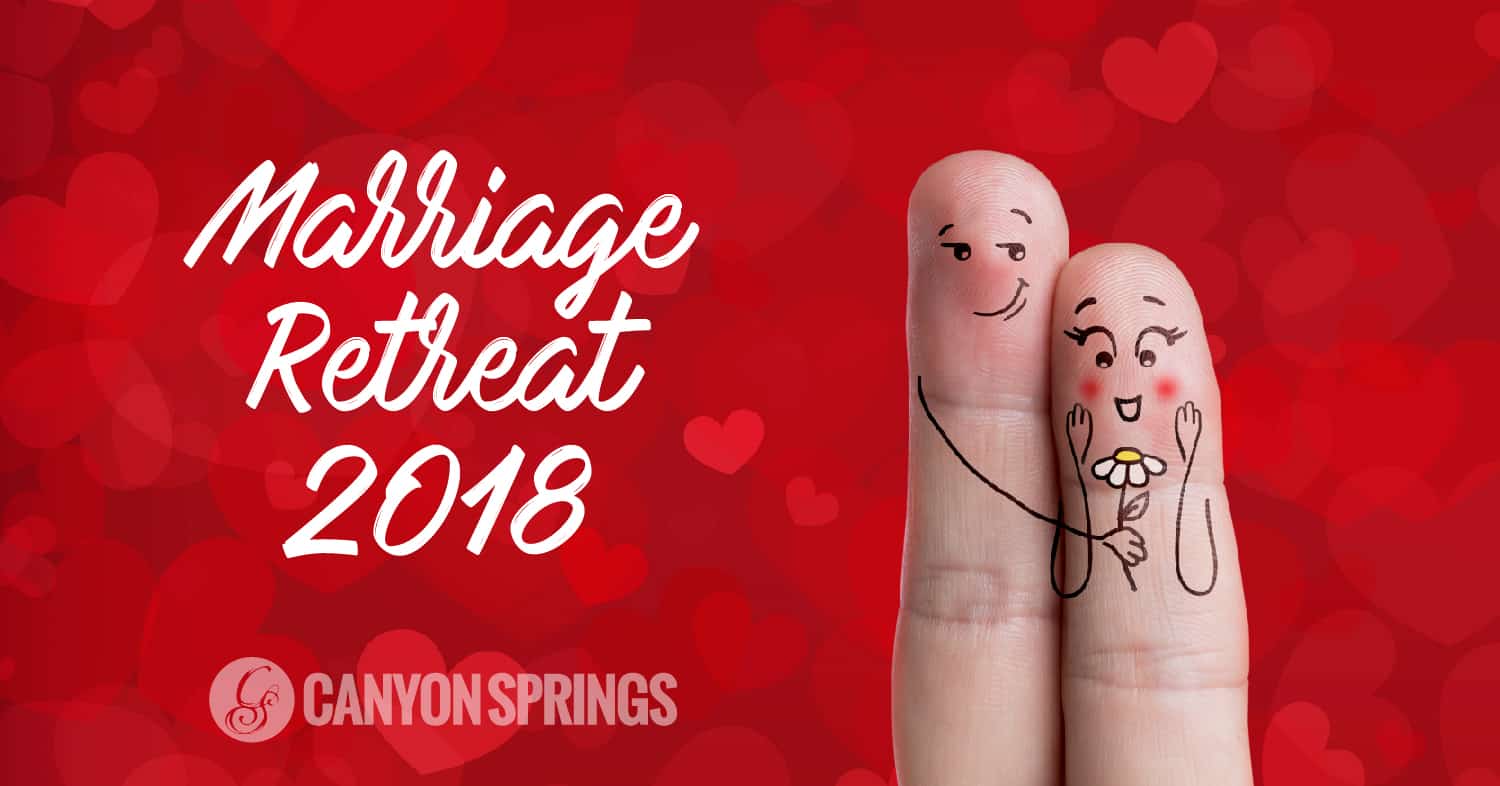 Marriage Retreat 2018
September 14, 2018

-

September 16, 2018
Transform Your Marriage at the 2018 Marriage Retreat
This retreat will help to transform your personal walk with the Lord and bring your marriage relationship to a new level of fulfillment and fruitfulness. You will be able to immediately incorporate scriptural truths into your marriage and see your relationship enriched in ways you thought were impossible. You will experience God's love and refreshing grace. You will discover areas that require change, but you will find a willingness to make those changes because of a new found hope. Something amazing happens when you make a commitment to spend time away truly connecting with one another.
Not only that, you'll have a great time! Whether it's just getting away for the weekend or hanging out with some friends (last year we had 17 couples attend) . . . or both! The marriage retreat is well worth the investment!
This retreat will feature main speakers Greg & Erin Smalley of Focus on the Family and this year's theme is "Crazy Little Thing Called Marriage".
Event Details
Theme: 

Crazy Little Thing 

Called Marriage

When:  September 14 – 16th, 2018
Where: La Quinta Resort & Club – A Waldorf Astoria Resort, La Quinta, CA
Cost: Includes Lodging, Seminar, Classes and Materials

$110/couple (Event Only Ticket) **
$395/couple (Early Bird Special)
$425/couple (after August 1st)
Military Scholarships Available (very limited supply)

Featuring Speakers: Greg & Erin Smalley from Focus on the Family
Online Registration: Click Here!
** Rooms are available at the nearby Embassy Suites and breakfast is included: (844) 287-9200.
Retreat Pictures
Check out pictures from last year's retreat.
Questions?
Contact Matt or Melissa at [email protected]
Share This!