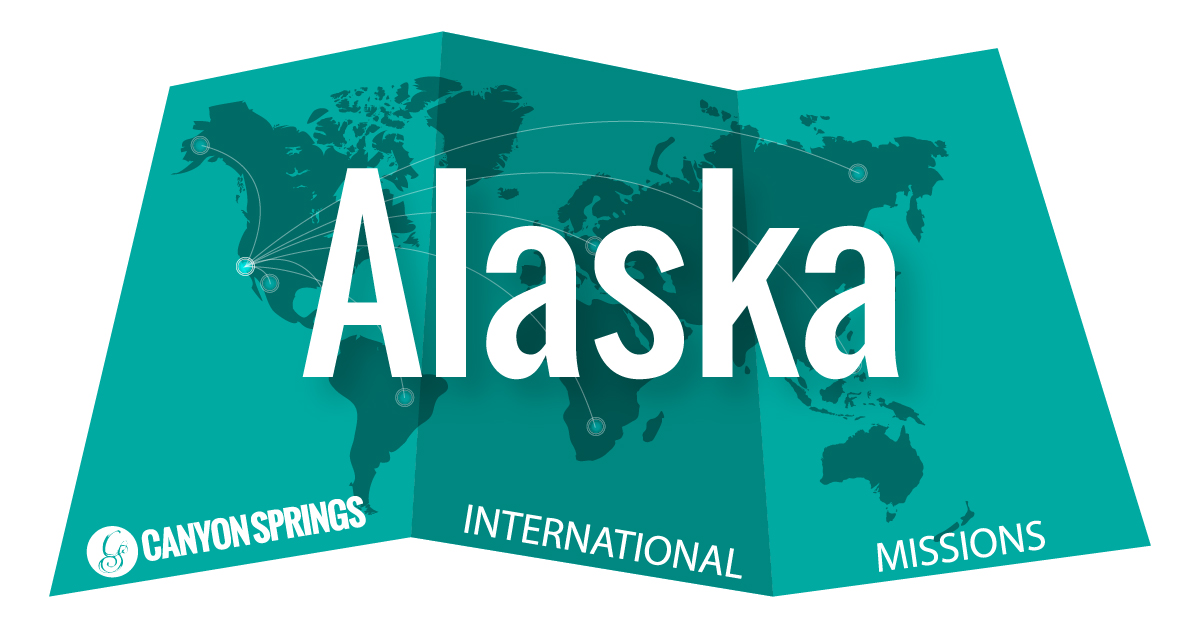 Summer Break in Alaska 2018
July 5, 2018

-

July 12, 2018

|

$2100.00
Our Missions Ministry at Canyon Springs Church offers something for everyone. We know, according to Scripture, that God wants to send us out into this world to make disciples. We are all commanded to "GO" whether it is down the street, downtown, across the border or half-way across the world. We want to provide opportunities for people to GO and BE the hands and feet of Jesus.
Summer Break in Alaska
Alaska Trip: July 5 – July 12, 2018
Cost: $2,100.00
Information meeting: Sunday, January 14, 2018 – 1:00pm at The Cove (9889 Hibert Street, Ste A, SD CA 92131)
Additional Team Meetings: 2/4/18 @ 12:30pm (Cove), 3/11/18 @ 9:30am (MMS), 4/8/18 12:30pm (Cove), 5/6/18 @ 12:30pm (Cove), 6/3/18 @ 12:30pm (Cove), Pack and Pray Meeting 7/1/18 @ 1:00pm (Cove).

Partnering with Thirst Mission, we will connect with the people of Alaska. Our team will work anywhere from downtown Anchorage to very rural, off-grid locations in the Matanuska Valley. Join us as we share God's truth through VBS, recreation, labor and lots of fellowship.
Interested in joining our team? Sign up here.
Questions? Please contact Jilane Hawkins at

[email protected]

.
Share This!