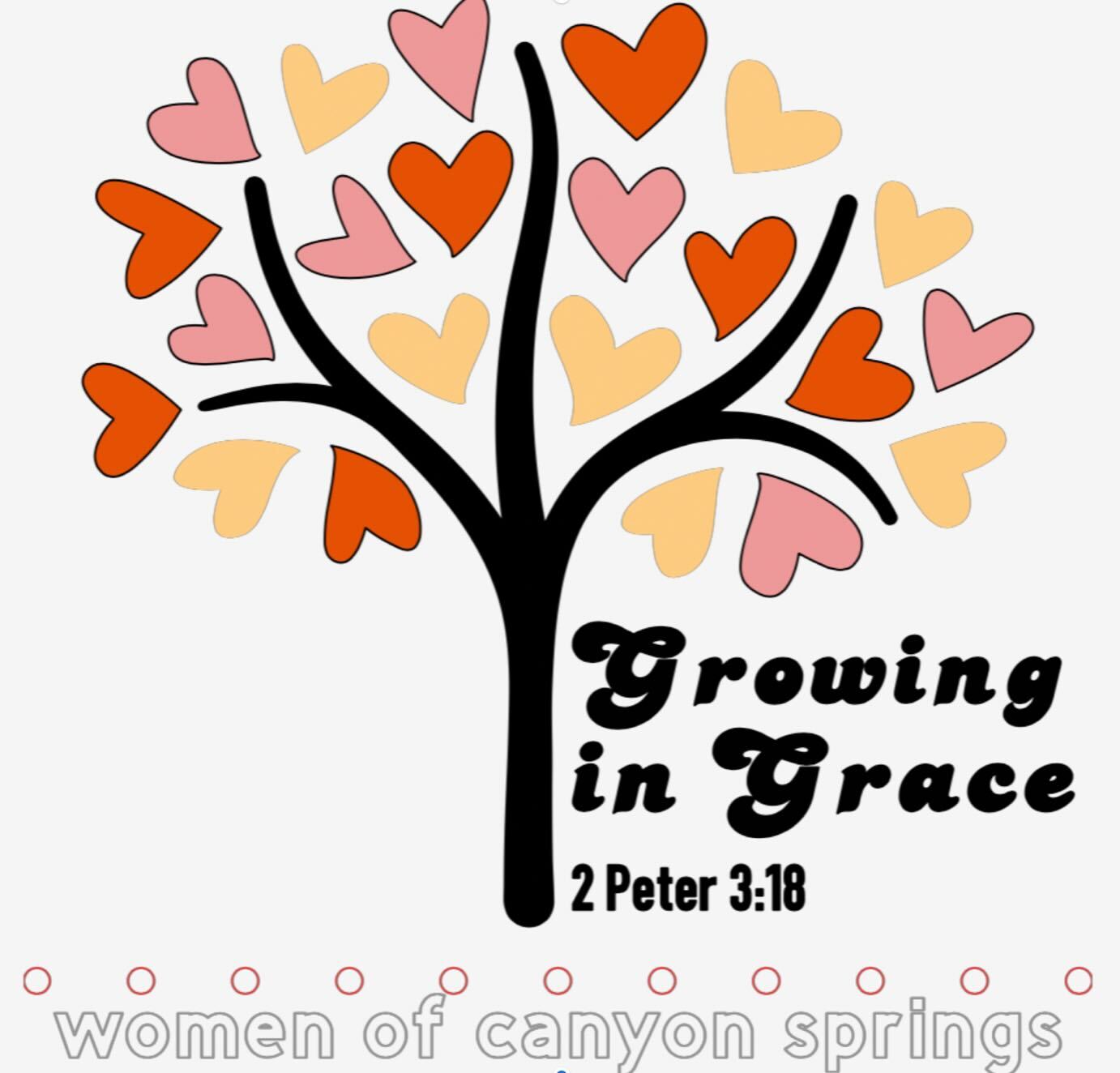 Growing in Grace: Women's Bible Study – 2022-2023
September 28, 2022 @ 10:00 am

-

March 10, 2023 @ 11:30 am
Growing in Grace: Women's Bible Study – 2022-2023
What are you doing Wednesdays at 10-11:30am? Join us, why don't you?
Fall Session (Sept 28-Dec 7):  Philippians
Are your thoughts holding you captive? Jennie Allen knows what it's like to swirl in a spiral of destructive thoughts as I'll never be good enough. Other people have better lives than I do. God couldn't really love me. In this study on the book of Philippians, we learn we don't have to stay stuck in toxic thinking patterns. Freedom comes when we refuse to be victims of our thoughts and realize we have already been equipped with power from God to fight and win the war for our minds. When we submit our minds to Christ, the promises and goodness of God flood our lives in remarkable ways. It starts in your head. And from there, the possibilities are endless!
Winter Session (Jan 11-Mar 8):  The Power to Change:  How the Gospel Helps us to Live Differently
This 6 week study with Jennie Allen, Matt Chandler, and Oneka McClellan will help you understand the work of the Holy Spirit in your life and the process of sanctification.  There is no checklist to follow, but a daily act of surrender to God will continue to mold and shape you.  The more you know God, the more you can live like Him.
Spring Session (Mar 15 – May 3): What The Women Saw
Who wants to go to Israel? We will be "going" to Israel with Jennie Allen and friends as they show us where the amazing stories of Mary, Martha, Mary Magdalene, and others actually took place! You will learn from the faith and failures of these women and be reminded that Jesus cared for and valued the women He was surrounded by. He equipped them, listened to them, walked with them, healed them, and empowered them. And He does the same for you today.
To learn more or join this group, click here:
Questions? Contact Julie at [email protected]
Share This!