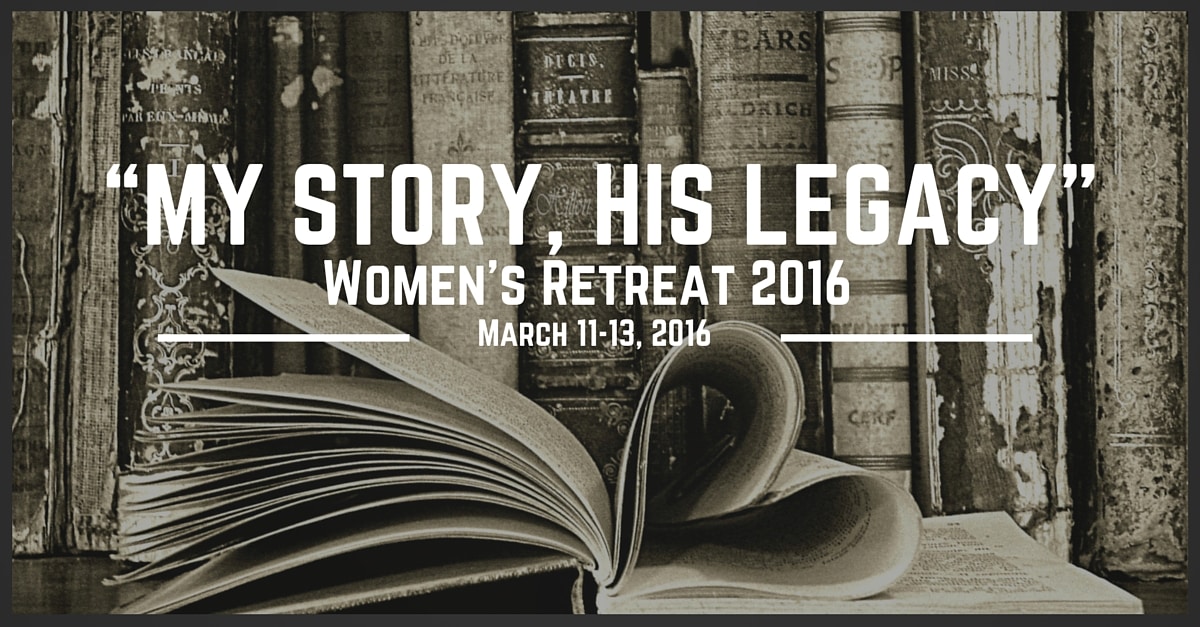 Women's Retreat 2016
March 11, 2016

-

March 13, 2016

|

$250.00
I love a good book. I love being transported into a story of adventure, of romance, of mystery. I love a strong heroine, a good ending and when good triumphs in the end. In John 10:10, Jesus says that He came to give us life and life abundantly. Our lives are meant to be lived out, to be stories of adventure, romance and mystery. Jesus wants to give us a life-story of passion and purpose and where His love triumphs over all the hurt and pain. Whether you have never been on a retreat or are a retreat veteran, know this weekend will be filled with laughter, lots of indoor/outdoor activities (unless you want to stay snuggled up in your comfy cabin) and truths shared from God's Word.This annual retreat is one of the best ways to connect with old friends, and meet new friends! Hope to see you there.
Our retreat begins with dinner and a Friday night session and ends after our Sunday morning worship service.
Additional Details:
Online Registration Begins January 24th.
Cost: Early Bird Registration $225 if pay on or before February 7. $250.00 after February 7.
First 30 women to sign-up will be entered to win $100.00 Nordstrom gift card.
There will be 3 to 6 guests per room at Forest Home.
Payment Info: Cash, Check or Credit. Make check payable to Canyon Springs Church. Credit payment available online at canyonsprings.org
Retreat Package:
The Retreat Package includes accomodations for two nights (linens and towels provided), five meals (Friday dinner through Sunday breakfast), worship, outdoor recreation, and a chance to connect with the incrediable women of Canyon Springs Church!
Guest Worship Leaders:
Our own Kelly Gehlhaar and Stacy Conery will be joining forces to lead us in worship this weekend. Kelly has been singing in worship since her high school years. Kelly brings a full heart to minister in music and to help others tap into our source of living water, God's amazing power.  Stacy has an extensive background in performing professionally in San Diego. She has been a part of several bands both as a singer and playing multiple instruments including the steel drums. Joining together vocally and musically has been a true joy for both of them. Stacy and Kelly bring a heart to serve and a true desire to see others worship our Lord.
Special Speaker:
"Jamie Lisea is a wife, mom, friend, sister, daughter, working partner, speaker and most recently . . . author of Rich Thirsty Hungry. A communications major in college, Jamie most enjoys genuine connection with people and the art of asking a good question. After 27 years working in the mission of Young Life, she continues to train and challenge leaders to a growing faith and ministry."
Refunds & Cancellations:
Should you cancel your reservation after March 5, 2016 you are still responsible to pay the full payment, or you may find someone else to purchase your reservation. Questions? Contact Meg Carson at [email protected]
Online Registration:
Share This!